HBO social media is hacked, screenshots inside!
HBO have had an interesting fews weeks with hacks leading leaking of scripts of viral shows such as Game of Thrones. Well, it it not over.
It appears that hackers group OurMine took over the company's social media accounts.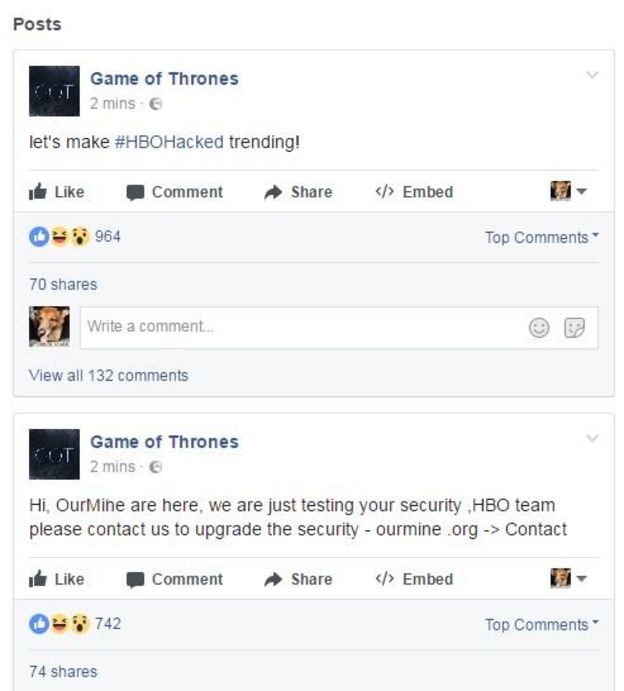 OurMine has previously taken advantage of malicious or compromised plugins; their list of hacked targets includes Twitter CEO Jack Dorsey, Google CEO Sundar Pichai, and BuzzFeed. The attacks on HBO appear to be unrelated to previous leaks.
Sources:
Some notes on the previous hack:
Late last month, hackers claimed to have obtained around 1.5 terabytes of information from the company and dropped upcoming episodes of "Ballers" and "Room 104," and a script of the fourth episode of "Game of Thrones."